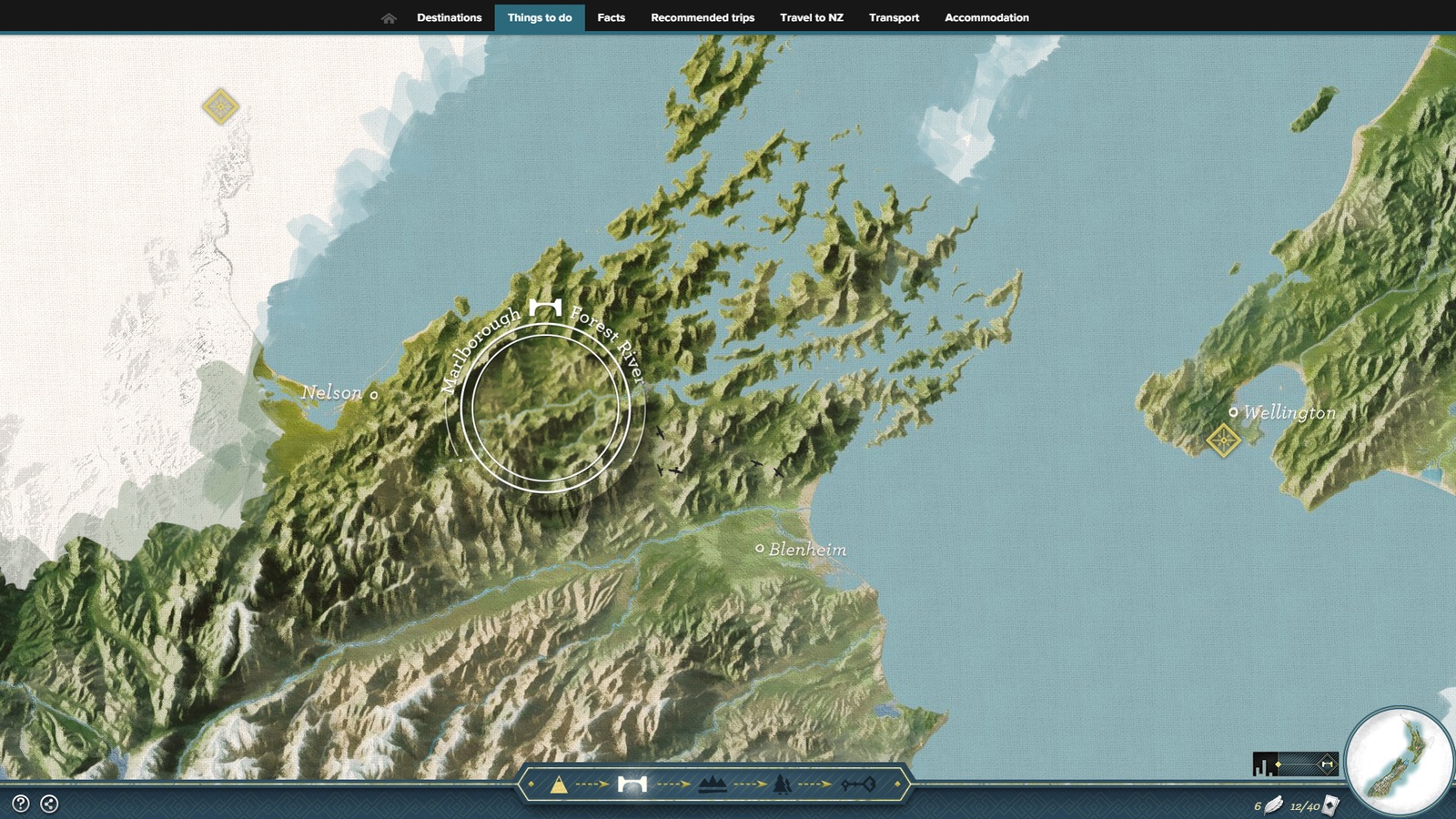 Tourism NZ 'Take a Flight'
To coincide with the launch of 2nd film of the Hobbit we created a site that allows users to explore the real "Middle-earth" - New Zealand. More experience than website, we created an entertaining journey that embodies the beauty, surprise, and variety of a travel in New Zealand.
Each user starts their journey on a blank canvas. You control a single bird who magically paints in a map as it flies over the canvas. Your goal is to discover 4 key filming locations and find the key to Lonely Mountain. There is no time pressure, so you're free to take your own path, and there are always guides available to help you find the next place to go. Throughout the journey, you collect 'cards' that deliver a nugget of information about a particular area of the map and also reward you with more birds. Eventually you control an entire flock, soaring through the sky, revealing large swaths of the map you zoom past.
Credits
Agency.

Digital Arts Network
Director.
Client.

Tourism NZ

3D Artist.

Designers.

Lead Developer.

Developer.