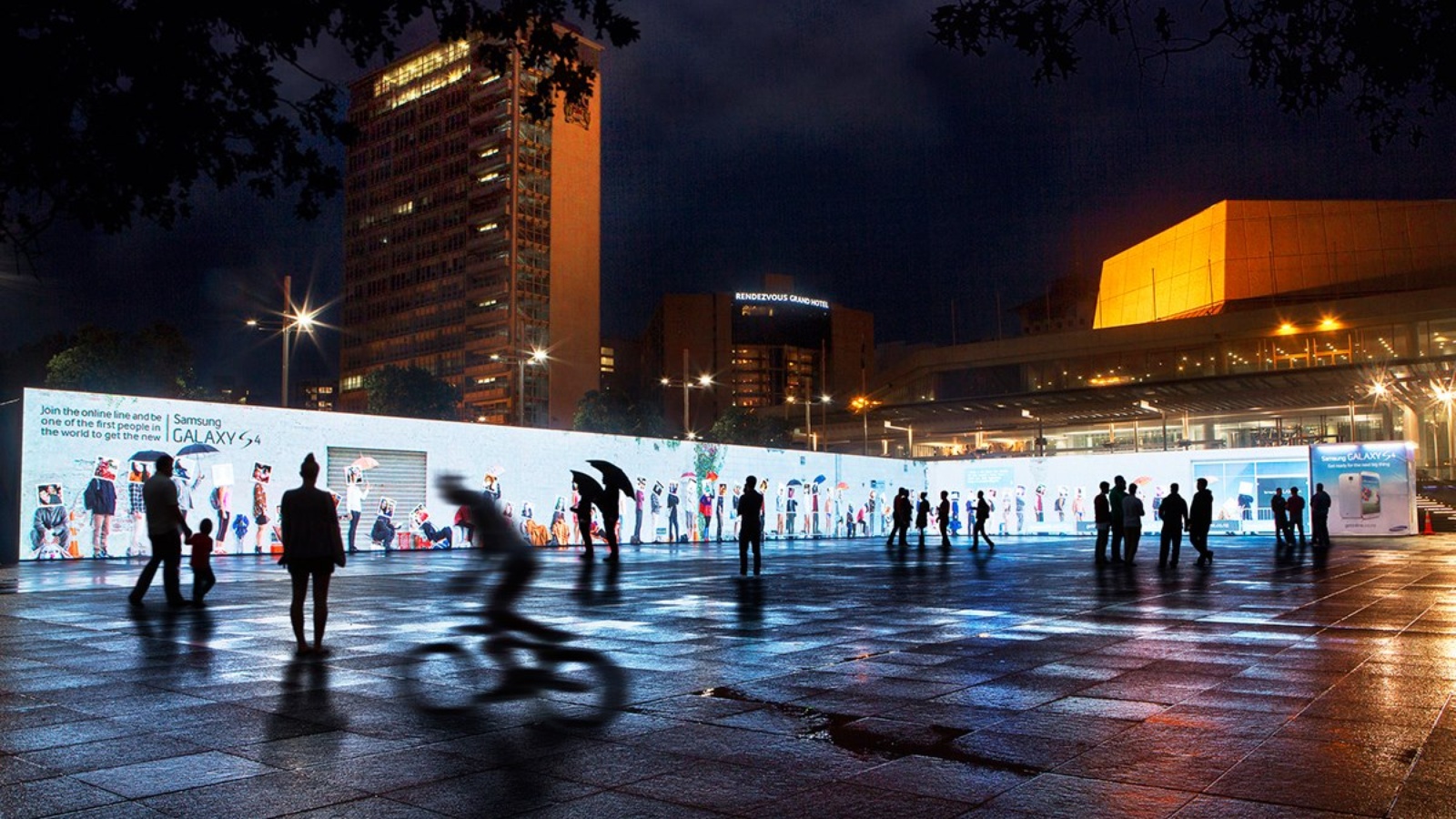 Samsung 'The Smart Phone Line'
To launch the Samsung S5 we created a giant virtual que. Fans joined 'The Smart Phone Line' through facebook and Twitter. Every day we sent them features of the phone through the 'Get in Line' website. Fans could jump the line by sharing these features with their friends via social media. The more their friends shared these posts the further up the line they moved.
Broadcast live to a 50m electronic billboard in downtown Auckland, we turned a virtual queue into a real world line. The billboard updated player positions in realtime, so passer-bys in Aoetea square could watch contestants' virtual avatars jockeying for position as they completed tasks and earned point. Any tweets or posts the players made related to the contest popped up in speech bubbles over their heads. Their virtual avatars even reacted to time of day and the weather. At night, they would bundle up in blankets and sleeping bags, and when the system detected rain, the eager avatars would don ponchos and hold up umbrellas as they waited for the doors to open and the winners to be announced.
Credits
Agency.

Colenso BBDO
Director.
Client.

Samsung

Designer.

Lead Developer.
Awards
Axis Gold.

Caples Gold.

D&AD.